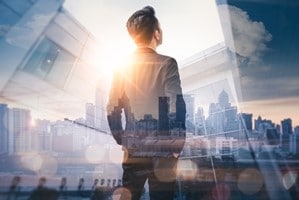 As a broker, the needs of your clients and the mortgage products available to them are ever-changing. With the Australian financial climate fluctuating, so also does the appetite of lenders, the reasons clients need help and the solutions you're able to offer.
Last year, the focus was on the Royal Commission and the Australian Prudential Regulation Authority (APRA), with new rules imposed on the big banks and some very public exposures of poor lending practices.
So far this year we've seen the Royal Commission finish its investigation, but what does the remainder of 2019 have in store for the mortgage broker industry? Here's what we anticipate.
1) The results of the Royal Commission's final report
After a 13-month enquiry, the Royal Commission published its report earlier this year and made several recommendations that could affect the broking industry. One of the key points mortgage bankers should be aware of is the crack down on commission, especially trailing, with regulators concerned that it doesn't promote consumer interests. Brokers should keep a close eye on how this legislation develops, and consider the possibility of a new business model which charges the client, not the lender.
Customers could also benefit from the cross-collaborative approach encouraged by the newly formed Combined Industry Forum (CIF), which aims to unite financial specialists in offering advice and support. For brokerage firms, this could mark the start of an exciting new phase of business.
2) Specialist lending continues to grow
Specialist lending has already seen plenty of growth thanks to changes in financial regulation, and we can't see this slowing down anytime soon. Where lending used to be focused around the Big Four, brokers report that the number of loans they write from specialist lenders have increased fourfold over the past year, according to Mortgage Business.
Australian household debt continues to rise above many other English-speaking nations, report Roger Montgomery, and the big banks are still expected to adhere closely to responsible mortgage lending guidelines. As a result, many borrowers remain outside of the prime loans market, and therefore require specialist solutions.
If nothing else, the rise of specialist lending has whet the appetite of borrowers looking to work with lenders outside of the Big Four banks. It's become clear there are other options available, which offer very attractive deals even for those borrowers who haven't yet been squeezed out of the prime loans market.
3) Caps on interest-only loans loosened
Following regulations introduced by APRA, banks seriously reduced their interest-only loan offerings last year – in some cases dropping them altogether for new borrowers. Early in 2019 APRA removed its cap on interest-only lending, which means banks are likely to reintroduce products and bring competition back up to previous standards.
Borrowers can expect many more options open to them, and brokers should find themselves with an increased number of solutions they can present to clients looking to invest.
4) More data to allow for more tailored advice
Coming into force later this year, the Open Banking and Comprehensive Credit Reporting rules mean that banks must release more data around transactions when requested by customers. This information could also be made available to brokers (with the permission of their clients) to help them assess the best solution for each individual borrower. Reports provide brokers with an extensive overview of their clients' financial position and spending patterns, far beyond what they gain from an application form.
If you're looking to expand or begin your mortgage broker business in 2019, consider Redrock. We offer access to a range of specialist lenders as well as a network of experienced brokers willing to mentor and support. Our members also include other mortgage and financial professionals, such as accountants and real estate agents. Request an information pack today.