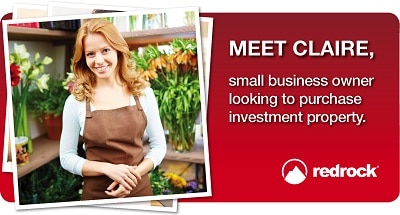 Profile
Age –  36 years old
Occupation –  Opened her own Florist business 18 months
Income – $95K pa including directors salary and net profit.
Assets – Apartment $620K, Van $40K, Car $15K Super: $20K
Liabilities – Mortgage $300K, Overdraft $40K, Credit Cards $40k, Lease Hire Purchase $38K
Credit Impairment – A Telstra default $1,200 from 2013.
Background
Claire used a business overdraft facility secured by her home to cover her business start-up costs. The business has grown fast and she now leases a delivery van and has acquired multiple credit cards. 6 months ago Jennifer missed a few payments on her mortgage when her van was taken off the road after a motor accident resulting in a loss of income while she waited for the insurance claim to clear.
Jennifer is managing the minimum repayments on her debts but she has not been able to get back on top of her finances. A debt consolidation would reduce her monthly commitment allowing her to focus on continuing to grow the business.
Solution
Claire will qualify for a low doc loan up to 80% LVR . To verify her income, she can provide a declaration of financial position plus 6 months BAS OR 6 month's business bank statements.