Business Loans
Small business finance with no real estate security required.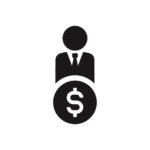 Business Loans
Need funds for business growth or cash flow support?
Get a business loan without all the hassle. We offer a range of finance solutions that provide fast access to funds and repayments tailored to your business cash flow.
With a simple, fast application process, our small business lending specialists will get to know your business and help you find the right finance solution for your needs to put you in control of your business now and in the future.
Talk to our small business lending specialists about a funding solution that gives you the confidence to seize opportunities without the need for real estate security.
Business Loan Features
Our unsecured business loan products come with flexible features and competitive rates tailored for your business.
Note: All applications are subject to normal credit assessment and loan suitability criteria. Terms and conditions, fees and charges apply.
Michael P, VIC
Being self employed and extremely busy I didn't have time to provide all the income documentation required for financing the recent purchase of another investment property. Red Rock provided…
Sarah I, NSW
On behalf Adam and I, we would like to thank you for assisting us in being able to secure a new home for us. With our complex circumstances, you were able to offer us the best possible product…
Business Loan FAQs
Our business loan specialists can often provide a response in one hour provided you apply during standard business hours and allow the use the advanced bank verification system link to instantly verify your bank information online.
The total amount of your loan will depend on the specific circumstances of your business. Our business loan specialists consider a variety of factors to determine the health of your business and based on this information, we will advise the amount you are eligible to borrow.
When you apply for our business loan, our business loan specialists will assess the risk profile of your business and provide you with a customised offer including loan amount, term and interest rate. Business loan interest rates vary based on things like your industry, how long you've been in business, and the health of your cash flow.
To help you avoid missing repayments our business loan specialists can structure a product that can accommodate repayments that fit in with your cash flow cycle – either daily or weekly. These are automatically deducted from your nominated business account.
If you need flexible finance for business, our business loan specialists will understand your business and find a finance solution to suit your needs. Unlike traditional mortgages loans we don't require the usual pages of reports, financial statements and business plans when you apply. You only need six months of bank statements, your ABN and a drivers licence to get started.
The short and easy answer is: Yes, we offer no asset security required to access loans of up to $100,000.
We conduct credit checks to look at your personal credit score in conjunction with your business health.
Credit reporting bodies will compile a report on your credit worthiness based on a range of factors which include how many loan applications you have already made, your current credit if you have any, any overdue bills, past bankruptcy if applicable and any pending writs or court judgments.
We don't rely solely on your personal credit score, we focus on evaluating the health of your business. If you are ready to find out how much you can borrow and ready to find a better way to finance your business, contact one of our business loan specialists today.