Construction Loans
Flexible construction finance for 1-2 residential dwellings.

Construction Loans
Our construction loans suit borrowers looking to complete construction of a single dwelling right through to small-medium development projects.
Our highly competitive construction loan product is suitable for the construction of 1-2 residential dwellings.
Our flexible construction loan supports both full document and low document loan types and can accommodate single dwelling builds for new homes, investment properties and or dual occupancy townhouses/villas.
Our construction loans work on a progressive draw down basis, usually in line with your domestic building contract.
Once the dwelling(s) are complete the residential construction loan converts into a standard home or investment loan.
Talk to one of our specialist lending managers today about our flexible construction loan products can help you build your property goals.
Construction Loan Features
Our highly popular construction loan products come with flexible features and competitive rates tailored to your unique situation.
Note: All applications are subject to normal credit assessment and loan suitability criteria. Terms and conditions, fees and charges apply. Minimum loan advance is $250,000.
Construction Loan Benefits
Here are some of the benefits of our popular construction loan products.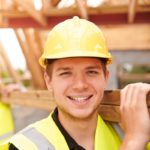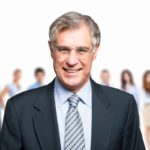 Qualifying for a Construction Loan
Construction Loan Progress Draws