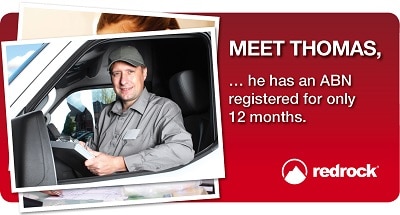 Profile
Age – 26
Occupation – Self Employed Truck Driver
Income – Averaging $2,200 per week
Assets – Apartment $550K; Truck $45K, Savings $10K
Liabilities – Home Loan $220K, Truck lease $25K, Tax Debt $35K
Credit Impairment – None
Background
Thomas's father is a truck driver and he helped him set up his own business 12 months ago. Following in his fathers footsteps, Thomas has secured various contracts with different well known haulage companies. His ABN has been registered for 12 months and he has also been GST registered for 11 months.
Thomas banks his earnings into his business account and also lodges quarterly BAS statements with help from his accountant. Thomas needs to consolidate this affairs payout his ATO debt and obtain some money for his business expansion plans.
Solution
Thomas will qualify for a low doc loan with a loan to value ratio up to 80% of the property value. Thomas is able to choose from 3 different methods of verifying his income including 6 months business bank statements OR 6 months BAS OR his accountant may complete the Accountants Letter template we provide.