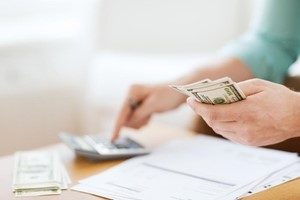 Is the information age leading you astray? With so much data and op-ed pieces around on the home loan market, it's easy to start believing alleged facts about mortgages that just aren't true. Today, we're going to take you through some of these which can help you as you seek out a low-doc home loan.
The best interest rate isn't necessarily the best low doc loan
It's common for first time borrowers to make the assumption that the best interest rate means the best loan. In reality, it's not the interest rate and principle that determine the true cost of your mortgage, but rather, the APR – annual percentage rate, also referred to as a comparison rate. This rate includes all of the often overlooked additional fees required for your home loan.
However, interest rates aren't always fixed. They are often fluid and while one option might seem like the best rate now, this is not to suggest it will remain that way for the duration of your loan. It's important to look at your mortgage as a whole. While many use online calculators to investigate their options, it's far better to speak to a licensed broker with real industry experience.
A fixed rate can cost you more
Rates can, of course, be fixed – but this introduces its own set of risks. Despite setting your interest at an agreed percentage, the lender retains the power to change its credit policies, and could potentially do so against your favour. Additionally, there is the potential for interest rates to fall below your fixed amount, you'll end up paying more than those who opted for the variable rate.
This is not to say that fixed interest is a bad thing – there are many circumstances in which fixing rates for all or some of your mortgage are the best way forward. Without professional assistance this is a difficult road to navigate and as such it's highly recommended you get some expert advice on the matter.
Your bank may not have the best low doc mortgage products
While the bank you have an existing account with may offer some good mortgage options, it's unlikely they'll have the best solution for you simply because you're an existing customer. Maybe you've been with them for years and you're friendly with some of the staff, but this doesn't mean they'll be able to provide you with the best deal. This is increasingly difficult if you are self employed or require bad credit financing.
Other banks or lending institutions may have what you're looking for – a mortgage that works best for your independent needs. It's always a good idea to shop around lenders to find out what bad credit mortgages or low doc loan options you have. There is one simpler way to go about finding the best deal – speak to a broker about your requirements and see what they can do for you.