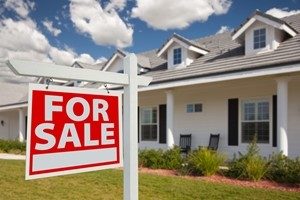 Do you have limited finances but still want to get a grip on the Australian property ladder?
You may have to set your sights on a smaller home to begin with, but at least it's a start. Fortunately, if the bank does say no there are still options available to you from specialist lenders, such as bad credit or low doc home loans.
Despite this, it is still a good idea to understand how the market works and how to find a bargain. Here are a few quick tips.
Consider a mortgage broker
A broker can help pair you up with the most suitable finance for your circumstances. They will be able to explain the pros and cons of the different types of mortgages available, including bad credit home loans if necessary.
Know your limit
Whatever you do, don't exceed your pre-planned financial limit and buy what you can't afford. Securing pre-approval for a home loan before you even look at homes on the market will give you the benefit of knowing your exact price range. This will make your job of filtering through homes on the market a lot easier.
Research the area
Have you found a suburb that you like that has homes in your price range? Delve into market reports and find out everything you can about the area, including its median price, past performance and any future developments. The last thing you want to do is commit to an overvalued property that suddenly drops in worth, or that ends up with a new noisy motorway being built right next to it.
Want to know more?
If you're struggling to gain approval for a home loan, talk to the team at Redrock. We are specialists in finding solutions for customers with difficult needs, and can sometimes attain bad credit home loans at rates no different to a traditional bank loan.