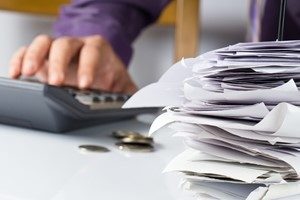 When you begin looking into mortgages like low doc home loans, it's important to understand there are more criteria involved than if you were simply looking into something like a fixed-rate home loan. One of the main differences is that these mortgages are usually sought by self-employed individuals who don't necessarily have the required documents for traditional finances.
Because of this, it's necessary to provide some different documents to help convince lenders that you're a trustworthy recipient of their funding. Alongside your Australian Business Number – to prove you actually are employed – you may need to provide an accountant's letter as well.
As the name suggests, these documents are provided by certified accountants and can replace or supplement someone's claims of income. Being able to prove how much you earn over a certain period will allow the lender to ensure that a) you have a steady income to make repayments and b) provide evidence that you have savings
Furthermore, some lenders will accept these letters as an alternative to a bank statement. However, accountant letters are often only valid for a certain period of time. This is simply because the accountant attests for the client over that particular length of time. After this period, lenders may be wary about taking this reading at face value.
Seeking one of these letters is a great alternative in the event you're unable to secure the other documents required. However, the letter itself has to be written on an identifiable letterhead or a specific form. This is to avoid any fraudulent letters being created and passed off as the work of an accredited accountant.