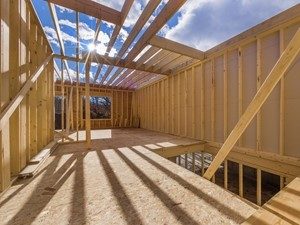 House building may have been especially strong this year, but the latest figures suggest demand for new-builds has taken a hit. The Housing Industry Association's (HIA) New Home Sales report for September showed monthly transactions were down 4 per cent over the course of the month.
HIA Economist Diwa Hopkins explained this fall wasn't concentrated in one particular area, as both detached and non-detached properties registered a decline.
Detached house sales were down in four out of five of the mainland states. The most pronounced fall was seen in South Australia, where a 19.8 per cent decline was registered. Victoria was the anomaly, where a 3.1 per cent rise was seen in September.
"Following the peak level of sales that occurred in April this year, sales activity has trended lower only very modestly. This augers well for actual new home building activity in 2015-16," Ms Hopkins commented.
Why are low doc home loan customers' preferences shifting?
There are likely to be a number of reasons behind this trend, but the HIA believes restrictive credit conditions could be one of the main causes. However, the effects of this are somewhat limited at the moment, and are more likely to take effect further into the future. The HIA also revealed in recent weeks that residential construction is set to fare well beyond 2015-16. The construction of new properties and renovation activity are both especially strong and are predicted to continue along this trajectory.
As a result, you might want to apply for a low doc home loan to help you purchase a new property. Although there may have been a dip in activity over the past few weeks, there's every chance this won't be the case for much longer. HIA figures show there is likely to be a historically high level of new dwellings being given the green light over the current financial year. This will benefit home building and the wider economy.