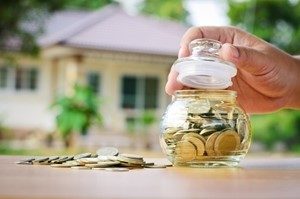 Often, the procedure of managing your finances and keeping everything in order can become overwhelming.
Rent, mortgage, power, and water bills all need to be paid, and sometimes they can be forgotten about or unable to be met. There can be a number of consequences for missed payments, one of those being a bad credit rating.
Unfortunately, it can be a real barrier to getting a home loan approval. If you find yourself in this situation, don't panic as there are other options available to you, such as bad credit home loans.
Despite being tailor-made for people with outside the box needs, there are still some eligibility requirements. Here are a couple of things to have in order before you come and see a Redrock mortgage broker.
Go over your credit history
This is often the first factor lenders will consider when it comes to bad credit mortgages. To be fully prepared, make sure that you take a look at your report prior to your application. If there are any discrepancies or outstanding payments, you can resolve them before your claim for a home loan.
Be honest
Honesty is valued when it comes to applications for bad credit mortgages. It will be to your benefit to be truthful about your finances, as your broker will discover the truth anyway. The numbers will tell a story of their own, although it is always a good idea to plan and prepare for any enquiries about your financial affairs.
Want to know more?
Has the bank said no? If you would like to explore all your options, talk to the team at Redrock. We are experts in helping people with less than satisfactory credit histories. We have a focus on the best outcome for you which can sometimes mean we're able to acquire bad credit home loans at rates no different to buyers with a clean credit history.