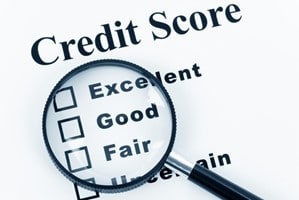 As a borrower, you know that your financial situation is unique to you. Regardless of your circumstances, some avenues are available to you, and you shouldn't let your past deter you from seeking out a mortgage if that is one of your goals.
While you may think that bad credit prevents you from attaining a mortgage, that isn't the case. Even if you have a situation in which you have unpaid taxes, the role of a mortgage broker is to help you navigate the process and find something that works for you.
Additionally, some mortgages are designed to assist people even if their credit or financial standing isn't as strong as, for instance, a traditional bank lender might require.
Bad credit mortgages
It is still possible to get approved with bad credit. While major banks might decline your application due to one or more credit defaults or such factors as a bankruptcy history, then one of our bad credit mortgage finance products might be what you are looking for.
Remember that your situation is unique, so when working with a mortgage broker through the process, they will help you not only assess your financial situation, but also help you navigate the paperwork required and the best way to proceed. This often includes even helping you find the right lender that is willing to work with you.
One thing to be aware of is that you'll likely have to provide some ways in which you are preparing to rebuild your credit along the way. This might include ways you are looking to boost your income, or perhaps a strategy you are implementing to pay back your taxes.
Having these types of plans in place will go a long way when it comes to a lender assessing your situation. And again, a broker will help prepare you for these types of conversations.
Have confidence
It's important to be confident when seeking out a mortgage of any kind, and a bad credit mortgage is no exception. Just because you might have faced some financial struggles in your past doesn't mean you aren't entitled to the financial future you are seeking.
Learn more about the options that are available to you by speaking with one of our lending managers today for a personalised finance offer.