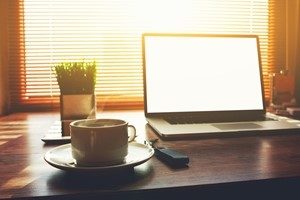 Small businesses account for almost 50 per cent of total employment in Australia, Australian Parliament data shows. They're the engine room of our nation's economy, and without these innovators and self-starters Australia wouldn't be what it is today.
Unfortunately, if you're planning to become self employed, or own a small business in 2018 it can be difficult to secure a loan – whether it's to buy property, or take care of personal expenses. After all, you may be too busy running your business to keep spotless financial records, and you clearly won't have an employment contract or payslip to show.
In that case how can you find the right loan if you're self employed?
Finding the ideal self employed home loan
When looking for a self employed loan, your first call should be to a specialist service like Redrock. Our expert brokers understand that each small business is different, and that it can be difficult to come up with the documentation commercial banks generally require.
That's why our loans are completely flexible and low fuss. All you'll need to qualify is:
An Australian Businesses Number that's been active for over six months.
Accountants letter, business banking statement or business activity statement.
A deposit of 20 per cent or more if you're buying a home.
Because very little documentation and processing is required, these loans can be quicker and easier to apply for than traditional finance.
Securing a low-doc loan without the high interest rates
Your low documentation (or low-doc) loan doesn't have to come with a higher interest rate. If you've got the necessary documentation, a clean credit report and get help from a specialist broker, your loan could feature a rate that's competitive with regular loans.
They're not just for buying a home either. You can use your low-doc loan for:
Personal use.
Refinancing to release equity.
Refinancing and consolidating debt.
Expanding your business.
Repaying debt.
If you're in need of finance and traditional lenders have said no, or if you know you don't have the necessary documents, speak with a broker from Redrock. We've been finding flexible, low-doc loans for self employed Australians for over a decade now – and we'd love to help with yours.
Get in touch today for a chat about what your options are.