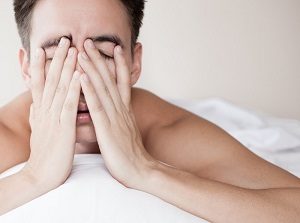 There are many challenges that self-employed first home buyers (FHB) face. While sometimes having to deal with irregular cash flow, they often also lack the documents required for traditional mortgages. Of course, getting in touch with low doc and bad credit mortgage specialists will go a long way in vaulting these obstacles.
If that wasn't enough, having to jostle with deep-pocketed investors has added to the strain in several capital cities. The Australian Housing Outlook 2015-2018 report by QBE shows that investment finance in Sydney soared by 89 per cent in the two years to 2014-2015. This has pushed investor loans to account for 59 per cent of all residential borrowing in the city.
In turn, housing prices in these regions have escalating, causing affordability to drop. As a self-employed worker with a low doc loan, such conditions could present trouble for you. Being a small business owner can sometimes mean having an irregular cash flow, adding to the tension of trying to make these high mortgage repayments.
Stressing out
In the September edition of the Genworth Streets Ahead report, more first home buyers were experiencing mortgage stress than earlier in the year, which has lead to an overall fall in home buyer confidence. Citing data from the Australian Bureau of Statistics, FHBs are more than three times as likely to have mortgage stress due to borrowing too much when compared to the average. Again, this can also be attributed to rising prices driven by hot investment activity.
Has mortgage stress been keeping you up?
In December 2014 however, the Australian Prudential Regulation Authority (APRA) began taking measures to rein in this price growth. By speaking with Authorised Deposit-taking Institutions, the APRA discovered that lending standards weren't as up to scratch as the organisation had initially thought. The organisation has since implemented restrictions that mainly targets investors.
A 23 November release by CoreLogic RP Data showed that these countermeasures have been causing the desired effect. In the three months to September 15, investment lending has slowed considerably. The report notes that new lending to owner occupiers is now greater than it is to investors – a contrast to what it was in the past year and a half.
As a first home buyer with a low doc loan, this should certainly give you the leg up you need. With fewer investors in the market, prices should also see a cooling, making your new home easier to afford. This way, you can focus all your energy on keeping your business going.