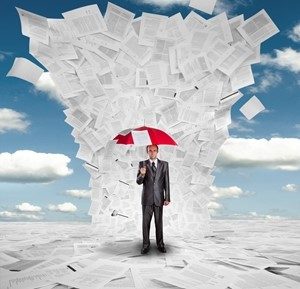 There are many instances where you might not be able to provide your lender with the documentation required for a standard home loan, especially if you are self-employed or are running a small business.
Fortunately, a low documentation loan – or low doc loan – can help. Here is a brief guide to the benefits these loans can provide.
Home loan for the self-employed
When you are saving up to buy a home, the loan application process can sometimes be a hindrance. Low doc loans are designed to help people who have existing equity or a deposit saved, but don't have access to the financial statements or tax returns necessary for a traditional home loan. However, a low doc loan enables you to apply for funds without the normal red tape.
As with any major financial decision, weigh up the pros and cons and determine whether this is the best strategy for your situation
Less paperwork
The application process is often simpler but you still need to provide evidence that you are receiving a regular income. You will only need to supply a letter from their accountant, a bank statement that shows any expenses for the purpose of the business and a business activity statement (BAS).
But there is some criteria
There are often certain criteria put in place to ensure you can pay back the loan. In general, there are some common necessities. First and foremost, you need to prove employment. This is done with an Australian Business Number that has been registered for 12 months or more.
Similar to a standard loan, you will need to put down a deposit of around 20 per cent in most cases. You will also need to prove a solid credit history, as well as evidence of existing credit performance which might include repayments on existing loans or unsecured debts. A low value-to-loan ratio is also preferable, partnered with a solid net asset position.
Each lender's preferences will vary, so get in touch with Redrock to find out a low doc loan could help you.