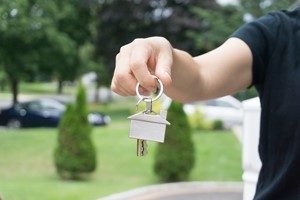 Investing in property is the dream of many Australians. But when you have bad credit, it can seem as though it's a dream you won't get to realise. With a bad credit home loan from Redrock, however, you may be able to start building your investment portfolio now – even with a bad credit score to your name!
Property investment in Australia
It's not hard to see why property is such a sought after investment in Australia.  In fact, based on the House Price Index released by the Australian Bureau of Statistics, the industry has mostly seen growth of between 4 and 5 per cent over the last decade.
This data is for the entirety of the country too, so returns in major cities like Sydney or Melbourne are much greater. QBE's Australian Housing Outlook 2017-2020 report revealed that house prices grew in both Melbourne (13.7 per cent) and Sydney (12.4 per cent) during 2017.
How can a bad credit home loan help me?
If you have a bad credit score, it's very possible that you'll be (or perhaps already have been) rejected by traditional lenders. To them, a bad credit score says you're too risky to lend to, no matter what the circumstances around you getting that score may be.
Whether an illness or a change in career, you can receive a bad credit rating by missing just a few payments. This doesn't mean, however, that you're not creditworthy. At Redrock, we take all the factors around your financial situation into account.
How do I get a bad credit home loan?
Before applying for a bad credit home loan, it's important that you get a copy of your most recent credit report. Lenders want to see that you're financially competent, so understanding why your score is bad is key. Any unsettled debts or late payments should be taken care of too, as well as removing anything that might be on there in error. Bad credit home loans are generally priced on a number of factors like the age of the debts, whether or not they're paid and the nature of the debts – you should do everything you can to clean up your report before applying.
For more information on how our specialist lending products can kick-start your investment portfolio, get in touch with a member of the Redrock team today.