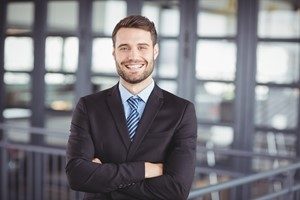 Whilst there are numerous benefits for the self-employed in utilising low doc loans as an effective financing solution,this article looks at the common myths associated with this area of self-employed finance.
What are Low Doc Loans?
Low doc loans are a simpler mortgage finance solution for self-employed people who have income and assets, but are unable to provide the required financial statements or tax returns at the time of application. Low doc loans are usually approved on the basis of the applicant self-declaring their income derived from their business (known as a low doc declaration or self-certification of income).
Why use a Low Doc Loan?
A lot of self-employed people are busy running and growing their business, to keep up with the financial paperwork required when applying for a loan. Many self-employed business owners have strong cash flow and assets but often don't have up to date paperwork like tax returns and financial statements to reflect their true financial position.
In some cases self-employed business operators can have relatively complex financial affairs which are aimed at minimising their tax position. In these instances it is often simpler and easier for self employed borrowers to apply for a low document (low doc) loan.
Myth #1 – Low doc loans are more expensive than traditional full doc loans
Not necessarily! Depending on the applicants circumstances often loans provided under a low doc credit policy have the same interest and fees that apply to a traditional loan. The only difference being the documents that you are required to supply to obtain the loan approval. Often the interest rate and fees is identical to that of a traditional full doc loan with the loan to value ratio capped at 60% or 80% of your property value.
Myth #2 – Low doc loans are only available up to 60% of the property value
Not true, low doc loans are available up to 85% of your property value for a purchase transaction. Most low doc loans are available up to 80% of your property value for both purchase and refinance transactions. Generally the lower the loan to value ratio (LVR) the lower the applicable interest rate. The higher the LVR the higher the interest rate. In short the lower the lenders risk the lower the interest rate you will pay.
Myth #3 – Low doc loans don't require any financial paperwork
It is a common misconception that low doc loans don't require any paperwork to verify your financial position. Since the introduction of the National Consumer Credit Protection Act (NCCP) lenders are required to take reasonable steps to verify your financial position. Low Doc Loans are no different. When apply for a low doc loan you will still be asked to complete an application form and disclose your existing assets and liabilities as well as provide evidence of any rental income you may receive. In some cases a copy of a recent credit account statement confirming you are managing your existing credit obligations.
Myth #4 – Low doc loans are only available when used with residential property as security
Not true, low doc loans are available for both residential and commercial property applications. The location, size and type of property you intend to use as security for the loan will determine the most appropriate low doc solution and the required supporting documents and the maximum loan to value ratio.
Myth #5 – Low doc loans where cash out is permitted is no longer available.
Since the introduction of NCCP refinancing under a low doc arrangement has meant that some lenders have restricted the equity release (cash out) permitted under low doc borrowing. Whilst there are certainly options still available permitting unlimited cashout, it will depend on the intended use, the applicants supporting documents and the LVR in determining eligibility.
Myth #6 – Low doc loans over $1 million are not permitted.
Not true, there are several lenders that provide a low doc loan solution for borrowings over $1 million, whilst the majority of the lenders in the marketplace will cap borrowings a $1 million, low doc loans up to $2.5 million are available but generally at lower loan to value ratios.
With many options available choosing the right low doc loan product is quite important, Redrock are specialists in low doc lending and can assist with low doc loans for a multitude of purposes, contact us today to discuss your options.