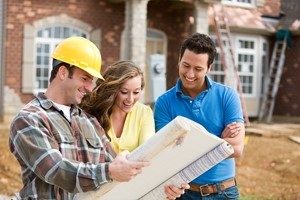 The team at Redrock specialises in helping people with unconventional circumstances get into new properties – we don't think that past discrepancies should be holding families back from growing and setting their credit report straight.
With the increasing importance of having a reliable mortgage broker on hand when buying a property, we can benefit you and your property buying dreams. Thinking of getting on board with other Australians who are taking the same leap forward and building their own new home? Our Low Doc Construction product can offer you up to 80 per cent of the loan to value ratio, so your dreams can truly become a reality.
Why are Australians building so much?
Master Builders Australia has released findings that suggest while construction approvals are experiencing a slight dip through the start of 2016, construction still appears to be a strong industry.
"Despite a dip in the latest building approvals, residential builders can be confident with a strong pipeline of work for 2016," said Chief Economist of Master Builders Australia Peter Jones.
"While approvals are off their peak, they continue to hold at a high level despite monthly volatility, particularly in high rise apartment approvals."
For anyone looking to purchase new property, or even fund the construction of a new home, a bad credit home loan is going to be right up your alley. Even for people who just want to buy a new residence, not build one, the fact that so many are popping up around the country gives a great pool of choice.
How are you going to benefit?
There are a number of ways that Australians with bad credit ratings can take advantage of a burgeoning new home market – it just takes the right mortgage broker.
Data from the Australian Bureau of Statistics shows that the population of Australia grew by 313,200 people in 2015 to reach 23.9 million by September. With so many new people looking for opportunities to buy property, or even just expanding families that want a bigger residence, there might be a narrow window for you to capitalise.
Taking control of your own home design is also beneficial, as it allows you to really put your stamp on the property right from the get-go.
That could well be the encouragement some Australian families need to take charge of their own property future, and the specialist mortgage brokers at Redrock have you covered there.