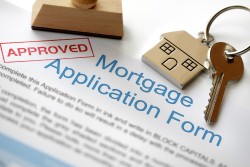 The long and short answer to this question is no. Low doc loans are different types of mortgages from traditional home loans, but they do not feature hidden charges or extra costs.
However, this isn't to say that taking out a low doc loan doesn't come without its own costs.
Every mortgage has expenses attached to it, from application fees to lenders mortgage insurance (LMI). But the important thing to remember is that taking out a low doc home loan does not mean having to worry about secret costs or more expensive fees.
In fact, some low doc loan products can offer you more flexibility with less fees than you might otherwise pay. For instance, a Low Doc Easy easy loan can provide you with a maximum loan-to-value ratio (LVR) of 85 per cent – an LVR that would typically require you to obtain LMI.
However, this product will allow you to purchase up to 85 per cent of a home with a loan with no LMI necessary. Additionally, if you have paid or unpaid credit issues older than 36 months, they will be ignore. The same goes for minor defaults.
You will still need to provide certain documentation in order to qualify for this type of mortgage. This includes self-certification and six months of business bank statements. However, the statements can be replaced by either six months of business activity statements or an accountant's letter.
You are also required to have an Australian business number that has been in use for a minimum of two years.
If this doesn't sound like the right low doc mortgage for you, rest easy – there are plenty of other options tailored to different borrower needs.
If you want to know more about low doc home loans, get in touch with the specialists at Redrock.