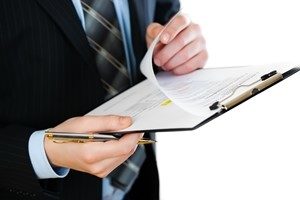 Approximately 9 per cent of Australia's workforce are self-employed, according to a recent report from ABS. Many who fall into this category will know the difficulty in supplying documentation that accurately proves their income. Thankfully, this is not the obstacle it was 20 years ago, as many lenders now offer low doc home loans to benefit those working for themselves.
The documents you'll need for your low doc loan application
Redrock is able to provide a number of great options for low-doc home loans, but what exactly are the requirements? How low is "low" in terms of the documentation needed?
Firstly, you need to have had an ABN for at least 12 months, although the longer you have had it, the better – some lenders require your business to be at least two years old. All low doc loans require self-certification – a declaration of your personal earnings – before you can go any further.
In addition to your self-certification documents, you will also need an accountants letter, which will have your accountant stating that they manage your finances. The accountants letter should also outline the state of your finances based on their records of your custom and the information you have provided them.
It's also best to have at least one of the following: A business activity statement (BAS), or six months' worth of bank statements from your business. While the latter is pretty self-explanatory, the former, a BAS is basically a statement of your business' tax obligations.
While occasionally some additional information or supporting documents may be required, this is essentially the full extent of the documentation you'll require in your low doc loan application. If this sounds simple, it's because it is! If you still have questions, speak to one of our low doc loan specialists today.
Low doc lenders open to your individual needs
In the last few years, lenders have become increasingly flexible in their approach to customer demands. As previously mentioned, some lenders only require you to have owned your business for 12 months. This is great news for the newly self-employed, as it presents an opportunity to get onto the property ladder a bit sooner.
Not all low doc loans need a 20 per cent deposit either. Some borrowing options could only require 15, 10 or even 5 per cent deposits. Additionally, some low doc mortgage options are available even to those without squeaky clean credit scores.
The important thing to remember is that not all home loans are created equally, while some may have less rigid restrictions than others, you should keep in mind that in most cases interest rates and loan values can differ significantly across different options. For the best advice, get in contact with a finance expert from Redrock now