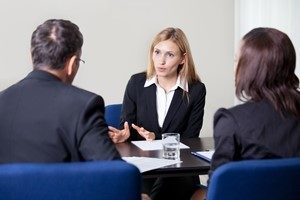 Self-employment comes with its own set of challenges and one you're likely to face if you've yet to buy property is securing the right loan. However, you shouldn't see being self-employed as a barrier to finding your feet on the property ladder, providing you know where to look for finance.
There are some unique criteria you will need to meet when it comes to applying for a loan, but providing you have the right documents, it shouldn't be too much of a hassle.
What type of mortgage can I apply for?
Self-employed individuals have the option of a low doc home loan. This is a financial product that enables you to borrow money without some of the paperwork people would usually need to present to their lender.
Although the specifics of self-employed home loans will vary between lenders, you'll nevertheless find there are some common criteria.
It's well worth taking a closer look at what particular lenders will ask for during your application to see whether you're likely to be eligible. Every mortgage provider is different, which is why you will need to find one that is suited to your requirements.
How much will I be able to borrow?
As with any other borrower, the amount a lender will give you will depend on a wide range of factors. Low doc home loans still require you to have built up a deposit – the bigger it is, the better position you will be in with your lender.
Some mortgage providers might offer better rates than others, which is another reason why you should think carefully about scouring the market before making a final decision.
What documents will I need to provide?
Before you meet with your prospective low doc home loan lender, they should give you a list of the information they will need to see before deciding whether to accept your application.
This will, again, vary from lender to lender, but there are some common documents that will need to be seen. These are:
• Business Activity Statements (BAS) for the past 12 months. Having these verified by the Australian Taxation Office can be a real advantage.
• Your Australian Business Number or, if relevant, your Certificate of Incorporation.
• Bank statements showing the income of your business over a specific period of time.
• A letter from your accountant summarising how well your company has performed.
• Evidence of any expenses incurred as a result of being self-employed.