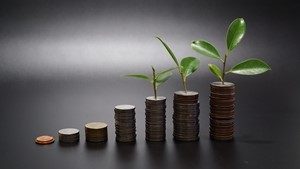 Being able to cover unexpected costs, or having the capital to jump on an opportunity as it arises are just two examples of how flexibility is good for business. However, flexibility isn't free. To be agile, your business needs cash flow.
If you're short on capital, a low doc loan could be the answer to your problems. Let's have a look at what your business could do with such a cash injection.
Solve cash flow problems
Almost half of small Businesses in Australia fail due to poor cash flow management, according to the Australian Securities and Investments commission. With that in mind, while your business is still small late, invoice payments, non payment and unexpected costs can easily drop you in the deep end.
A low doc loan can help you be more flexible with your cash flow, ensuring unexpected events don't sink the ship. A cash injection can help you pay suppliers and employers, keeping your business going while you wait for late payments to come in.
Put more capital into growing your business
If your business is ready to grow you'll need to change and remain flexible in order to make that happen. A low doc loan can provide the cash you need to do just that. Successful serial entrepreneur, Creel Price, spoke to the Sydney Morning Herald and suggested the best ways to spur business growth:
Spend more time with sales: improving your sales department is a surefire way to grow.
Launch a lead generation campaign: proactive marketing through email, or telesales will help drum up more business.
Find your niche: refining your offering could help you stand out from the crowd.
To take the next step, apply for a low doc loan and access the cash flow you need to grow your business.
Apply for a low doc loan 
If you're self employed or run your own business you mightn't have the payslips, and tax information salary workers usually do. However, this doesn't necessarily make it harder to secure finance. All you need is to apply is an active Australian Business Number (at least six months old), and either an accountants letter or a business banking statement.
Get in touch with the expert brokers here at Redrock to get your application started today. We specialise in finding our clients easy specialist finance, with competitive rates.