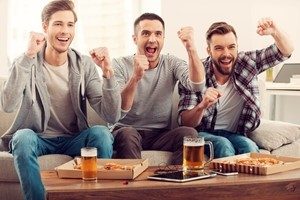 Superbowl 50 was one of the biggest sporting events ever seen. The money poured into the half-time show was immense, with some 30 second advertising blocks costing more than US$4 million.
Australians are big sports fans too, and for many the Superbowl is another opportunity to delve into the sporting world and live amongst the passionate fans from around the globe. If your house isn't quite up to scratch for watching the biggest sporting events on the calendar, then it might be time to move into something a little more appropriate. A low doc loan can help you there.
No credit rating worries
A low doc loan enables people with either bad credit or irregular income to be eligible for a home loan. Where a bank requires collateral and security as well as lots of documentation to prove your income, low doc home loans from Redrock only need proof of your previous six months of income and a declaration of annual earnings.
For people with bad credit scores, low doc loans also do not penalise you for past transgressions. If there are present assets that denote your ability to repay the loan, you could be eligible for up to 85 per cent of your valued assets as a loan.
For some people, that can be as high as $2.5 million.
Finding the perfect sports pad
If you are someone looking for a new entertainment-centric house, and think you might suffer because of your bad credit rating or self-employment, then look no further than a low doc home loan.
Redrock can get you into a new home so you can watch Superbowl 51 in style, and in the perfect location. Low doc loans are thriving in Australia according to a Canstar report with 1.2 million sole traders operating, and your sports viewing could benefit from securing a loan with one.