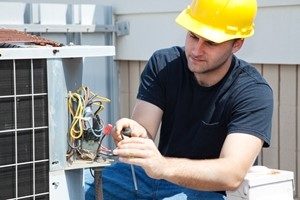 Obtaining self employed home loans can be much harder than a customary mortgage.
There are a lot of Australians earning a good living on a self-employed wage, according to the Australian Investments and Securities Commission. The problem is, while total income for an individual may be strong, the flow of income is not always consistent.
Even if you have the income and assets necessary for home financing, it is the paperwork that banks and traditional lenders want to see. Being unable to provide income verifications like tax returns or financial statements is a problem that is quite common amongst freelance workers.
Fortunately, there are self employed home loans available that are specifically designed to offer more flexible options in demonstrating your income.
What's a low doc loan?
Short for 'low documentation', low doc loans defy the constraints of a conventional mortgage, meaning you don't have to supply the comprehensive statements or evidence of consistent income.
How do you qualify?
There are just three prerequisites to low doc home loans that you need.
• You must have a current Australian Business Number to go with your self employed status (a minimum of 12 months is preferred)
• Your deposit or equity must be worth at least 20 per cent of the property's value
• You must provide some evidence of income
How do you apply?
The application process is far smoother, as there is less documentation! Generally, in order to provide evidence of a reliable income, you will be asked to supply either a bank statement showing your business income and expenses, a letter from your accountant or a business activity statement.
Don't let traditional mortgage requirements hold you back. If you would like to enter the property market sooner, rather than later, talk to the team at Redrock and enquire about our low doc home loans.