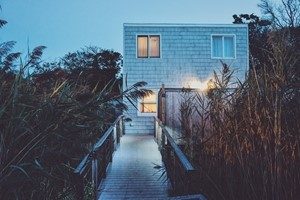 The problem many self-employed people face when trying to get a home loan is that while they might have solid financials, they have no evidence to show it.
If you've been in business less than two years, you might not have the kinds of documents that regular lenders require when granting loans. In this case, a low doc loan can be a perfect option for your financial situation.
What is a low doc home loan?
A low doc loan is a specifically designed financial product for those that have income, but few, if any, of the documents that lenders would normally require to prove this.
When applying for a loan from a traditional lender, there are a number of documents your prospective lender will want you to supply. These are documents that demonstrate to the lender that you're credit-worthy – financial statements and tax returns, for example.
If you're newly self employed, you might not have been in business long enough to generate enough of these documents. A low doc loan – also known as a self employed loan – can be a great way for self employed people to get onto the property ladder.
How can I apply for a low doc loan?
To apply for a low doc loan with Redrock, you will need to meet three criteria:
Be self-employed with an active Australian Business Number (ABN) for at least six months.
Provide an accountant's letter, a business banking statement or a business activity statement.
Have a minimum deposit of 20 per cent of the home's value.
There are also a number of other criteria that could be used to assess your loan application. These include, but are not limited to:
Your credit history – a credit history free of defaults and missed payments is best.
Your net asset position – the larger your net asset position, the better.
Your equity contribution – putting down a greater deposit means a smaller loan and less risk for the lender.
The location of the purchased property – a purchased property in a city or high-growth area is more likely to be approved.
If you would like to learn more about the low doc offerings we can provide to self employed people, request a free loan quote. One of our Mortgage Advisers will get in touch within 24 hours and run you through the finance options available to you.