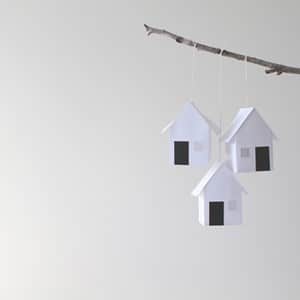 When bad luck comes knocking at your door, and you miss a few debt repayments, your credit score can take a hit. All of a sudden, securing a home loan becomes that much more difficult. A bad credit home loan could be the lifeline you've been looking for.
It's not just your own financial circumstances that impact your ability to get a bad credit home loan – the state of the property market itself can influence your chances of being approved.
Not everywhere is growing
The second quarter of 2017 saw the value of property in Australia's capital cities increase by 0.8 per cent, according to data from CoreLogic. The data also shows that from June 2016 – June 2017, Melbourne was the leader in terms of value growth at 13.7 per cent, with Sydney in a close second, having grown12.2 per cent.
While many of the big cities continue to grow, the story is not the same all over the country. In the most recent monetary policy announcement, the Governor of the Reserve Bank of Australia, Philip Lowe, said that house price growth in strong markets appears to be easing and that in some markets, prices are decreasing.
Depending on where you wish to purchase property, declining house prices may be a good thing, as they would result in lower deposits and lower total loan values.
Housing credit demand slows?
Equifax's Quarterly Consumer Credit Demand Index showed mortgage applications were 0.9 per cent lower than they were a year ago at the end of the 2016 June quarter.
The average figure, however, may be misleading, as demand for housing credit varies greatly depending on the region. From the highest in Tasmania (+12.1 per cent) to the lowest in Western Australia (-18.5 per cent), the asymmetry between the regions is stark.
As opposed to mortgage applications (which measure only the intention for gaining credit, not whether it's approved), recent data from the Australian Bureau of Statistics shows that the value of dwelling finance commitments over the entire country increased (in seasonally adjusted terms) by 0.8 per cent in the time from May to June.
Over this same period, the number of new dwellings purchased with finance increased by 3.6 per cent, and the number of existing houses purchased decreased by 0.1 per cent (in seasonally adjusted terms).
If you're interested in applying for a home loan, get in contact with the team at Redrock today. We can run you through our product offerings and guide you to what we think will best suit your needs.