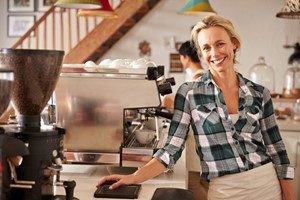 If you're starting out with your own business, or you're self-employed, it can sometimes be difficult to get the financial support that you need to get up and running. Often this is due to a lack of previous documentation such as tax returns or statements to verify that you'll be able to make loan repayments.
Fortunately, at Redrock, we understand that conventional loans aren't always the best fit, even if you have the resources to stay on top of your finances. This is why we offer low doc loans to our customers, which don't require the same documentation as other loans.
If you're thinking about applying for a low doc loan, here are some of the criteria that may determine your eligibility for being accepted.
What does your credit history look like?
This report details credit events from your past, enabling a lender to evaluate your performance when applying for a loan. While a clean credit history is preferable, any defaults will be considered based on the severity and how much time has passed. You can request a free copy of your credit history from a credit reporting body to get an understanding of what credit providers will see.
Do you have an ABN?
An Australian Business Number (ABN), is a unique identifier that can be helpful in identifying your operation for various business and tax purposes. It is also a key factor in the decision of whether you'll be granted a low doc loan, as it can be proof of the duration and activity of your self-employment. Your GST registration history can also be an influential metric for lenders to reference.
What is your repayment history like?
A credit provider may also request to see a recent statement for any mortgages you currently have. This is understandably a useful tool for assessing how well you are managing your own credit limits, as well as whether you are making your repayments.
What is your net asset position?
Your net asset position is your net assets after subtracting total liabilities. If you are a sole proprietor, or the sole owner of business, your net assets are your equity – your investment minus withdrawals from the business in addition to the net losses or income throughout the life of the business. The higher your net asset position, the more favourable your low doc loan application.
If you need financial assistance, but you aren't eligible for a conventional loan, the team at Redrock may be able to help. Don't hesitate to contact us to find out more