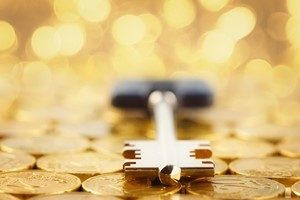 How many years you have to run your business before applying for a self-employed home loan varies according to the lender. As a rule, you'll need to own your business for at least 12 months, and possibly for longer than two years. For some banks, the most important thing is not how long you've owned your business, but whether it's financially stable.
What do lenders look for when assessing a self-employed home loan application?
Unfortunately, a significant number of small businesses don't last beyond a few years. For this reason, lenders want to see that your business has performed well, and you have enough money available to make repayments both now and going forward.
All lenders approach a self-employed loan application differently though. Some are very rigid in how they assess your income, and want several years of tax returns. Others accept just one or two years' worth. You may be able to self-certify your income, or use earnings when you were employed to prove your value.
Once a lender has your details, how they assess the figures varies. Some average your earnings over recent years, or look at your lowest income years to cover a worst case scenario. They may also add back into your assessment certain expenses or deductions that change how your income looks on paper. For example, if you made extra superannuation contributions, they could add this money back into your income as you do have it available to spend on your mortgage. Similarly, they may be interested in how much interest you're paying on other loans and claiming as deduction, or be willing to disregard one-off expenses that you mean you'll usually have that money available.
There are a huge number of different ways you could be assessed, so it pays to know how your lender works before you make a loan application.
What is different about a self-employed loan application?
One of the first things most employed people present to a lender are their payslips and undergo a credit score check. These documents are iron-clad proof of their income and cover as long a period as the lender wants to look at. However, self-employed borrowers don't have payslips that represent their earnings. In this case, you'll likely be looking at a low-doc or alt-doc loan.
Low-doc loans enable you to provide less paperwork to prove your earnings. Also called alt-doc loans (alternative document), you still need to provide a reasonably amount of evidence of your income so your lender can ensure they meet responsible lending guidelines. The key thing is, you can provide the types of documentation you actually have. You should prepare:
Tax returns from the last few years.
A letter from your accountant to verify your earnings.
Business Activity Statements (BAS) from at least the last year.
You must also be able to provide:
An Australian Business Number (ABN) that you've held for at least 12 months.
Proof your business has been operating in the same industry for at least 12 months.
Choosing a lender for a self-employed home loan
Knowing who to approach to get the best results is tricky. You don't want to waste time applying with one lender, only to find much later down the line that you don't actually fit their criteria. Redrock brokers know our specialist lenders inside out. Our experts ensure you only apply to lenders willing to work with you, and help you prepare relevant documentation just the way they like it. Get in touch with Redrock today for tailored advice around your specialist home loan.