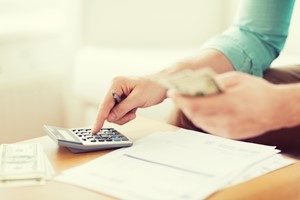 Low doc loans are a great way for you to secure your home finance if you have a bad credit rating.
Having limited financial documentation will not hold you back with a low doc loan. If you run your own business or have had credit troubles in the past then fear not. Unlike a bank loan where they require all sorts of evidence and collateral, a bad credit loan can be approved just with the evidence of your income and assets.
A bad credit rating doesn't have to hold you back
When a bank looks at an application for a home loan, they take credit ratings into account. For some people that can be a hurdle they are unable to progress beyond, but turning instead to a low doc home loan means that your credit history doesn't matter one bit.
As a self-employed business person or somebody with an irregular income, you declare how much income you earn annually and then a loan is devised based on that information. Compared to bank loans, low doc home loans can even be larger amounts. The Reserve Bank of Australia suggests they are in fact up to 30 per cent larger on average than a conventional mortgage.
Who will this work for?
Redrock have low doc home loans to suit anybody, even if you're wanting to build a new house and not buy an existing one. All you need to provide is evidence of income from the last six months and a self-signed declaration of annual earnings and you could be eligible for up to 85 per cent of your loan-to-value ratio.
Loans start at $250,000 and go right up to $2.5 million so there are options for people that want homes anywhere in Australia for whatever purpose.
Contact Redrock today to see how their financing options can help you.