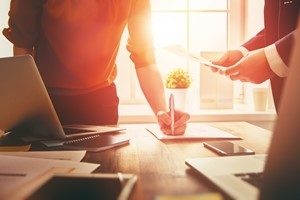 It doesn't matter how successful your business is or how much money you are making: If you're self employed, you'll likely come up against resistance from lenders when it comes to securing a home loan.
This needn't be the end of the road for your home ownership ambitions. It simply means you'll have to think more carefully about how you approach the process and consider what elements will improve your chances of submitting a successful application. Here is a brief guide to help on this journey.
Ask about self-employed home loans
First things first – you'll need to work with the right broker. While many lenders may stay within the bounds of conventional home loans, a broker can identify and match your scenario with a suitable mortgage provider. This might mean a specialist lender, or one that offers self-employed home loans.
Prime home loans have a strict set of requirements, one of which is proving a stable and regular income in the form of payslips, tax documentation or even a current employment contract. As a self-employed borrower, you'll likely have trouble providing this paperwork.
Low doc loans can be one possibility. As the name suggests, these home loans require a different set of documents. Business activity statements, bank records or an accountants declaration are just some of the evidence you'll need, but be sure to check with your broker. Having these on hand will make for a quicker application process.
Be honest with your broker
To boost your chances of successfully obtaining a home loan, you should be as honest and transparent as possible. Some self-employed borrowers think that hiding unflattering facts can make them look like a more attractive applicant – maybe you defaulted on a business loan or missed a bill payment or two.
In reality, it can actually undermine your chances. Any skeletons in the closet will be revealed with a look over your credit report, so it pays to keep your broker in the loop. Once they have all the facts, your broker can more accurately advise you of the options available.