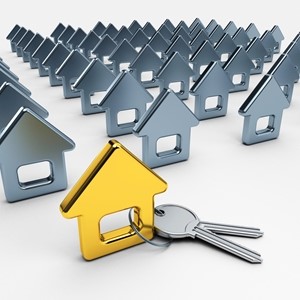 Property is likely to be the biggest purchase you ever make, which is why it's so important to make sure you're fully prepared. It's likely that you've put many years into building up a deposit and dreaming of the type of home you'd like to live in, which means it's even more crucial for you to ensure you're ready.
While a mortgage lender will be able to take an objective view of your situation, it's you who will be able to best decide how far your finances can stretch.
Here are some key questions to ask yourself in the build-up to buying your first home.
What sort of mortgage do I need?
There are various types of mortgage available, but if you're self-employed, the options are going to be more limited.
A low doc home loan is designed for anyone who might not have access to the information lenders typically need to decide whether you can meet repayments. As a result, you will need to collect all the documents they're likely to need to make an informed decision.
This may slow down your property ambitions, but it's nevertheless essential to have all the right facts and figures to hand to improve your chances of being accepted.
What type of property can I afford?
Having an idea of the type of property you want to live in is a great place to start, but it's essential to be realistic with your ambitions. If you have a minimal deposit, then a luxury apartment in the capital city CBD might be a little out of your reach. Prices in Sydney increased 12.4 per cent over the past year, the latest CoreLogic RP Data Home Value Index shows.
Once you've secured your home loan for the self-employed, it's time to take a closer look at the market and what you will be able to afford. Some areas will give more for your money than others, so it really does pay to do your research.
Will I face any recurring expenses?
Buying property is just the beginning – owning a home will also come with a variety of other expenses that occur on a monthly or sometimes yearly basis. It's important to factor in these costs, which might include everything from insurance to utility bills. Data from the Energy Supply Association of Australia shows electricity prices have been rising over the past 20 years, and even more sharply over the last decade.
You'll also need to be safe in the knowledge you can meet the repayments on your home loan. You will be the best judge of that, so be careful not to over-face yourself if there's the potential of financial problems further down the line.