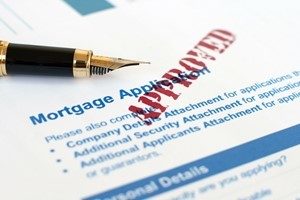 Even in an perfect environment for buying a home, it can often be hard for self-employed individuals to apply for a mortgage.
Traditional lenders require a whole raft of documents to prove a stable income, but if you're a small business owner or self-employed, the application process can be a challenge. If you fall under this category, fortunately, owning a home isn't beyond your reach. A low documentation loan – or low doc loan – is the most flexible and fair solution to your woes.
What can I use a low doc loan for?
The difference between a low doc loan and a traditional mortgage is essentially down to paperwork. While this type of lending is generally used for purchasing a home, you can also apply for loan in a wide array of circumstances. Here are some of the most common:
• Refinancing
• Consolidating debt
• Purchasing and refinancing commercial property
• Constructing a home
• Loans for individuals and businesses with bad credit history
Cutting down the paperwork
Proving you have the income and assets for a home is much easier with a low doc loan. While traditional mortgages rely on financial statements or tax returns, this type of mortgage is tailored to allow a self-employed individual to apply with only a few key pieces of information.
Each provider will have their own preferences but usually, you will need to simply provide evidence of business expenses and income with either a bank statement or a letter from your accountant. You will also need an active Australian Business Number – but in general, this needs to be registered for at least 12 months. Your lender normally needs a deposit of 20 per cent as well, so ensure you have the necessary cash flow to service the down payment and the loan itself.
If you think a low documentation loan could work for your situation, get advice from your lender about what specific criteria you need to meet. Contact the specialists at Redrock to find out more about low doc loans.