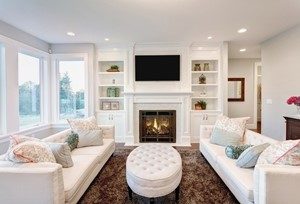 Approaching the market as a home buyer versus looking for investment properties can be a jarring experience. If you've only ever purchased real estate to live in, you may find yourself looking for the wrong things for an investment property – and vice versa.
However, taking out home finance for your property goals is only the first step. Finding appropriate buildings for your specific needs could take a while, but here are a number of tips to help with your search into Australia's real estate market.
Owner Occupation
When it comes to securing property for you and your family to live in, the focus should be on making your lives as easy as possible. This could take form in a number of ways – whether it be location, property type or proximity to your work.
One of the main things to keep in mind is that you don't necessarily have to worry about the property appreciating in value.
While you can always undertake renovations before selling it, because your intentions are to live in the property long-term, there's not necessarily any need to undertake the amount of local research you would when purchasing for investment.
Furthermore, your neighbours will also factor into your decision. After all, you and your family will be living in the home and dealing with them on a regular basis – this could potentially be a deal breaker.
Investment
On the other hand, when you're investing in property, it's important to take the time to look into the projected growth arc of the region. Things like local median prices, auction clearance rates, capital gains growth and other statistics will be essential to know if you're aiming to make a profit off the real estate.
However, location and the proximity of local amenities to the property is important for both ownership types. Being nearby to things like public transport, supermarkets and schools will be useful regardless of who lives in the home.