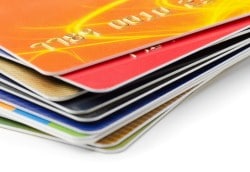 In positive news for Australian consumers, private sector credit growth expanded during October.
According to a November 29 release from the Reserve Bank of Australia (RBA), total credit provided to the private sector increased 0.3 per cent during October on a month-over-month basis.
This followed an identical monthly increase during September.
On an annual basis, total credit rose 3.5 per cent during October.
This growth was felt in the property market, as housing credit increased 0.5 per cent in October month-over-month.
While more credit being made available to home buyers is a help to both consumers and the property market as a whole, some buyers may still find themselves on the outside looking in if they have less than perfect credit histories.
Fortunately, options exist for these prospective borrowers.
Bad credit home loans can help
Many financial institutions turn down mortgage requests based on poor credit histories. However, bad credit mortgages are specially tailored to assist these borrowers with obtaining finance.
These types of loans are suited to borrowers who are dealing with defaults, judgments, bankruptcies, tax debts and overdue accounts.
Best of all, these loans still offer competitive interest rates and favourable terms, allowing borrowers to obtain finance without having to put up with stringent restrictions based on their histories.
Obtaining more than just money
By working with the right specialists, borrowers with poor credit can receive more than just finance. They can also get advice on how to repair their credit and ways to ensure they are in a better position to have their applications accepted.
However, borrowers should keep in mind that they will still have to meet certain lending requirements. This may include taking steps to repair credit, such as paying off outstanding debts.
Contact the experts at Redrock to find out more about bad credit home loans.