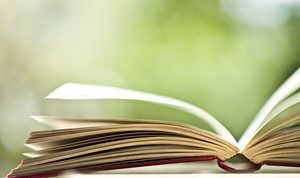 If you're house hunting but don't have the traditional papers that many banks require, you'll need a low-doc or self-employed home loan.
Negotiating this can be a little tricky, especially when you're dealing with conventional financial institutions. Fortunately, specialist lenders like Redrock remove this burden by making the process for this type of borrowing much easier.
But that doesn't mean there aren't some hard yards to run. If you're a self-employed business owner, your income may not always be regular, meaning that a mortgage will always bear a little more risk than usual. With this in mind, you'll want to ensure that your self-employed loan gets committed toward the right property at a time that not only works for you, but gets you the best return for your dollar.
Looking at figures
Doing your homework and keeping an eye on housing values will be crucial in making smart property purchases. With this in mind, what do the numbers say about the markets in 2015, and what does it indicate for house hunters?
A December 18 release by CoreLogic RP Data takes a look at how the year ended for Australian real estate. By the end of 2015, the value of residential property in the country grew by an immense $600 million to a figure of $6.3 trillion. Overall, it represents a successful year for the market.
Sydney and Melbourne
The important thing to note when it comes to Australia's property industry is the significant amount of variance in each capital city's housing. Sydney and Melbourne were undoubtedly ahead of the rest of the pack throughout the year in terms of growth, which has made affordability in these regions decline.
However, CoreLogic figures show that this rapid growth cooled considerably in the final months of 2015. In November, Sydney's dwelling values dropped by 1.4 per cent. This figure was even greater in Melbourne, which recorded a decline of 3.5 per cent.
And the following month? Looking at CoreLogic's monthly indices for December, Melbourne's dwelling values managed to flatten out with a marginal 0.99 per cent increase, while Sydney continued to experience another drop (1.19 per cent). On a yearly basis, this has balanced out both of these cities' year-on-year increase to around the 11 per cent mark. For buyers desperate to break into the market, this will be good news.
Furthermore, a January 7 release by the Housing Industry Association shows that while building approvals dipped around November last year, there's still a strong volume of new constructions that will carry on through to 2016.
So, if you have a self-employed or low-doc loan, and have been waiting for prices to drop – your moment could be right around the corner. Cooling prices in this city combined with more choices afforded by high building activity mean it could be a great time to use your self-employed loan to snatch up a property.