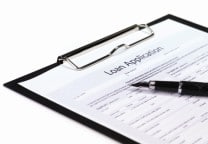 Despite the abundance and proliferation of free mortgage information, many borrowers still fall victim to the biggest refinancing myth of all: if you refinance,you'll be better off financially. Here are the most common refinancing myths and some tips on how to avoid them.
Myth #1: Low rate is everything
One of the biggest refinancing myths is that a low rate means everything when switching loans, although a low interest rate would undoubtedly trigger pangs of mortgage envy. What many borrowers often overlook is the fact that most of these low rate loans are either lacking in features or they only last for a certain period, not throughout the term of the loan.
This means that the more likely scenario is that within six months your rate will be on the lower end of 'hot rates', and the loan lacking interest saving features. Some basic variable loans, which have no flexible features, but with low advertised rates, will only be effective if you require minimal features or flexibility, but not for a borrower who needs the flexibility of a fully-featured loan.
Myth #2: You have to change lenders
Another common misconception when refinancing is that you have to go to a different lender to get a better mortgage deal. This is often not the best decision at all, and your existing lender should be your first point of call when making comparisons between new loan products in the marketplace. Always start with your lender, because they may have a better solution. See what they can do for you without switching, especially if you're happy with their service.With your existing lender you can often save thousands on fees and lenders mortgage insurance (LMI).
Myth #3: Refinancing happens quickly because you already have a loan
Typically, refinancing can take just as long, and can be just as nerve-racking as getting your first home loan. The entire refinance process could take between three to four weeks to reach unconditional approval for a refinance. If you're refinancing to a new lender, they will send a discharge request to your existing lender. They are generally not in a hurry to get rid of that debt.
Myth #4: Debt consolidation is always a good idea
If you truly cannot see light at the end of the tunnel and your personal and consumer debts are forcing you backwards financially, consolidating your debts into your existing or a new home loan may be worth exploring. However, it can be a foolish step for borrowers who view consolidation as an ever revolving lifeline or get out of jail free-card.Want the right loan? Ask the right questions
Can I make interest-only payments?
This is primarily applicable for investment loans. However, it doesn't hurt to find out whether you have got the option of making interest-only payments on your mortgage, should loss of income situations or unforeseen circumstances arise.
What are the fees, if any, for paying out my home loan early?
If you make extra payments or pay out the loan before the term is up, you want to know that you won't be penalised for doing so. This is applicable to fixed term loans as deferred establishment fees have been abolished for new variable rate loans.
Can I get an interest rate reduction?
Lenders offer special packages to borrowers, which may offer a reduced interest rate, allow for a lower deposit or waive application or settlement fees.Some lenders also offer cheaper rates to their shareholders – so if you do hold investment interests in a bank or lender, ask about their investor packages.
Is the loan fully transferable to other properties?
A loan is usually calculated over 25 years, but the average time spent in a property is often far less – more like seven years. So it's conceivable that during the life of the loan, you may be changing properties twice or more. Each time you do this, there are costs associated – hence, transferring the security of your loan from one property to another is a valuable option to have.  
Can I have an offset account linked to the loan?
If you hold savings of any decent amount, these can be taken into consideration in an offset account. The amount in your savings account effectively reduces the amount you are being charged interest on, which has the effect of reducing the amount payable, and the term it will take you to pay off your loan.
Can I make additional or more frequent payments?
This is a handy option for reducing the loan term and cost of your mortgage, as it allows you to make lump sum payments against your loan. It's especially suitable when you receive dividends from other investments, tax returns or other lump sums such as bonuses or end-of-contract payments.
As always it depends on your current position and plans for the future, please feel free to contact me today and I will happily discuss the options available and look at which of those is the most appropriate for you.