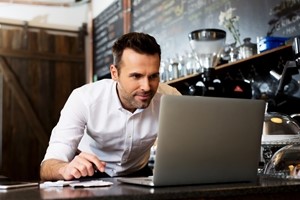 Many people dream of being self-employed in Australia, and it's only natural that they do! After all, it's a lifestyle envied by many. As a self-employed person, you can be your own boss and work the hours that you want to.
As a result, you can obtain the financial and lifestyle rewards that you've always wanted.
Perhaps you've thought about setting up your own business, or managing your workload as you see fit – this can all be achieved through becoming self-employed.
But when it comes to purchasing or constructing a home, obtaining finance can get a little more complicated.
The usual home loan process involves a lot of financial documentation, including verification of income, pay slips, tax assessments and other financial records. This all proves your financial stability to lenders.
However, being self-employed, you might not have the up-to-date records on hand to show you can keep up with repayments, or you might have an irregular stream of income.
Fortunately, this is where self-employed loans can be an extremely handy tool.
How self-employed loans make finance easy
Self-employed low doc home loans allow applicants to apply for a home loan with a lower level of documentation, compared to regular loans.
The system runs on a self-certification process. This means you'll need to provide proof of your income from an accountant, bank or business activity statement (BAS).
You'll also need to provide your active Australian Business Number (ABN), a letter from an accountant or business banking statements, and at least a 20 per cent deposit or equity in real estate.
These documents can support your application in place of the usual financial records you would use ina regular loan.
This makes obtaining housing finance easy, whether you're looking to build or buy a new home.
If you think a self-employed loan is the best option for you, get in touch with the low doc loans specialists at Redrock today for expert advice.