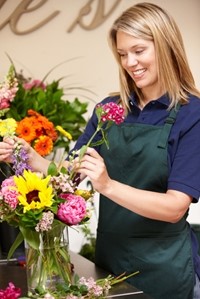 Recently, the Deputy Governor of the Reserve Bank of Australia (RBA) Phillip Lowe noted that in this low interest rate environment, it was important for both lenders and borrowers of money to make sure they were careful with their investment projects.
And while it is important for all Australians to be watchful with their finances, this is particularly important for anyone who is self-employed and looking for a home loan.
Mr Lowe mentioned that the low interest rate environment, partly fashioned by the cash rate staying at 2.5 per cent for over a year, was likely to stay in place for some time yet. This environment has created strong investment, which has in turn seen home construction rise – creating more opportunities for buyers.
Self-employed Australians who want to take part in this investment boom could try and take advantage of this strength, but should also get the right advice to manage the risks. An accountant can be helpful for providing accurate documentation to secure your loan, as can speaking to us at Redrock.
By keeping a cool head and investing smartly, it could be simple to get a self-employed home loan and get up on the property ladder.
Manage the risks
Taking out a self-employed home loan often comes with a lower LVR than traditional types of lending – so it is important to manage your savings and make sure you have an appropriate amount put away for a deposit and the papers to back it up.
While the low interest rate environment is a great time to invest, it does not mean you can avoid interest entirely, especially in a self-employed situation.
By speaking to Redrock  we can help you find a suitable set of lending criteria. This way, even outside traditional lending structures, you may still be able to enjoy the low interest rates in Australia.