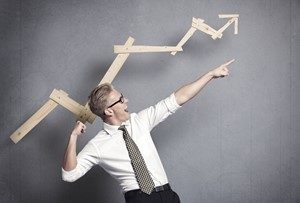 This month we are focusing on lending to self employed clients. Why? Well there are more than 2 million small businesses in Australia, with small business accounting for 97% all businesses in Australia, so its a significant market.
We've been assisting self-employed small business owners with their finance needs since 2004. That is why we are self-employed specialists. Here are common myths we have been busting when it comes to low doc loans and self-employed finance.
Myth 1 – We accept 40% of income for servicing.
Busted: Low Doc lending starts with a client declaration. The client declares their actual income and then can utilise BAS or bank statements to demonstrate this figure. We will accept demonstrated income, even if it is higher than 40% of turnover.
Myth 2 – Tax debts can't be consolidated.
Busted: We can refinance tax debts against either owner occupied or investment properties, in turn securing a significantly lower rate than that offered by the ATO.
Myth 3 – Low doc lending is for self employed borrowers that don't have their act together.
Busted: Low doc lending is a great way for businesses to be assessed on its most recent performance. Consider where 2018 tax returns may not be available, a full doc applicant would today be relying on returns from 2016 and business transactions from middle of 2015. For a business that started just that year, or the year before, there may have been significant growth unaccounted for in those earlier years.
Myth 4  – Income from recent ABNs trading less than 2 years cannot be accepted.
Busted: We will allow income from a business as young as 6 months up to 2 years to be utilised towards servicing.
Myth 5 – Commercial debt can only be refinanced to an investor rate.
Busted:  Our rates are determined by the security used, not the purpose of the loan. So refinancing business debts and tax payouts to cash out for business purpose will all be at a low rate if secured against owner occupied security.
Myth 6 – Cash-out for business purposes is not permitted.
Busted: Again, cash out for business use is fine at Redrock.
Myth 7 – We require BAS and bank statements to verify income for low doc loans.
Busted:  Our self employed borrowers typically have a choice of providing either the last 6 months BAS OR an Accountant's Letters OR the last 6 months business bank statements when applying for a low doc loan.  For a better interest rate in some cases two of those three documents may be required.
If your self-employed and looking for a simpler more flexible finance option, talk to us today about our extensive low doc lending options.