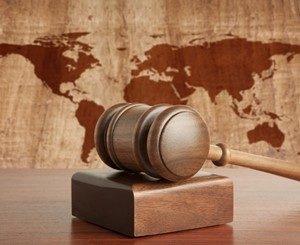 After sorting out your low doc home loan and moving into the next phase of your property career, there's a good chance you could be thrown into an auction situation. This sales method is becoming increasingly popular across Australia and can be intimidating for any inexperienced buyers moving into their local real estate market.
Here are some tips to help make the experience less intimidating and more streamlined.
Set yourself limits
It's easy to get carried away at an auction. With the competitive environment fostering an atmosphere of one-upmanship, you may feel compelled to beat out the other bidders in pursuit of the property. However, it's important to take a step back and give yourself some limits when it comes to the bidding process.
After all, you don't want to overextend yourself and commit to a sale price outside of your budget. This means taking on a larger debt than you were originally comfortable with, making it that much harder to keep your head above the financial water.
Remember: There will always be other properties. Over-committing yourself financially isn't going to help anyone in the future.
Do your market research
Knowing about the recent market activity in your region will be a huge help to getting the best deal possible. The internet has a wide range of different sources for information and can be used to check things like median sale prices, auction clearance rates and buyer turnout for auctions in your local area.
Armed with this knowledge, making calls on the go about whether to continue bidding or not can empower you to make the right decision for you and your future. However, these are just some basic tips. Getting in contact with a real estate professional will help you make the most informed decisions.