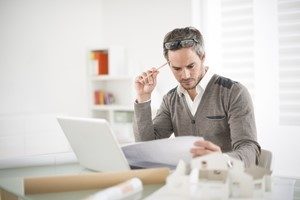 In this day and age, almost everyone needs a home loan. Owning a house can be one of the biggest commitments you make in life, but the reality is that borrowers come in all shapes and sizes. Not all individuals have the perfect credit history and reliable income that lenders look for in a loan application, which can make the process seem strenuous – especially when you're self-employed.
While owning your own business or freelancing can give a sense of independence and freedom, it can also undermine your attempts to get hold of a conventional home loan. This can be quite a disheartening experience, but it's important to realise that there are alternative options that can help you dip your toe into the property pool. Here are some of the top reasons why you might need a self-employed home loan.
Finding the right paperwork
Applying for a home loan often needs long list of documentation. Lenders might need bank statements, payslips or tax statements but whether you're a freelance reporter or a small practice financial adviser, finding the time to to keep on top of this paperwork can be difficult. When you can't provide all the documents the lender needs, you might not fit the criteria of a lender or their mortgage insurer.
You've been declined before
In any case, running your own business comes with its own risks and rewards. While you're putting your skills to good use, keeping up your bottom line can be tough. For this reason, you might have a few fluctuations in your income, or your paperwork doesn't accurately reflect how the business is faring. A traditional lender might therefore decline your loan application.
Self-employed low doc loans can be a lot more flexible when it comes to qualifying paperwork. Depending on the type of loan, you might only need an accountant's letter, bank statements that show expenses and cashflow, or a Australian Business Number. If you want to know more about how self-employed home loans can set you on the right track, get in touch with Redrock.