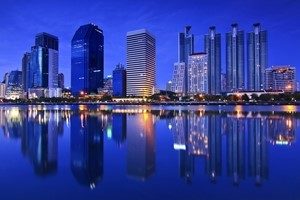 Recent data from SQM Research has shown that there is a high number of home sales at the moment – the landscape for property buying continues to grow stronger,and people are opening their own portfolios in order to take advantage.
With a bad credit mortgage from Redrock, you'll have the ability to turn your credit rating around and get ahead of the curve with a property of your own. Here at Redrock, we specialise in providing lending to people with unusual or different credit histories, because we don't think that should be holding anyone back from getting into one of the most stable markets available.
So, where is performing well, and how should you go about your purchase?
Home sales rising
According to SQM Research, the number of homes that have been sold over the past year has risen by 5.2 per cent – from March to April, the increase was4.1 per cent alone. On a national scale, that means there was a total of 366,151 homes sold around Australia last month. Which cities performed the best?
It's no surprise that Sydney led the pack in terms of growth – there was a yearly increase of 37.8 per cent for April 2016. That took the figure from 19,648last April, the fourth highest in the country by some margin, to 27,080. While it still only lies in third, behind Melbourne and Brisbane in first and second respectively, it has overtaken Perth, showing that it's improving.
On the other hand, the runaway winner in volume of sales has been Melbourne. Last April, 36,479 homes were sold in the city, and an 8.4 per cent rise has taken that to 39,536 – more than 9,000 ahead of Brisbane.
How are house prices reflecting this change?
CoreLogic RP Data reports that Sydney still lies atop the pyramid when it comes to median dwelling values across the capital cities at $955,290. Melbourne,however, isn't far behind, with $784,400. That figure is an increase of 10.14 per cent on the last 12 months, and is promising for anyone looking to buy.
New home construction is also on the rise, with the Australian Bureau of Statistics finding that approvals for residential buildings have gone up by 0.6per cent nationally, and, impressively, 18.9 per cent in the Australian Capital Territory and 18.1 per cent in the Northern Territory.
There are a plethora of available options on the market for savvy buyers, and you shouldn't let your financial history be holding you back from entering the market at such an exciting time. A bad credit rating loan from Redrock is your answer,so get in touch today.