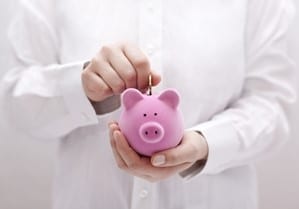 Whatever your motivations, here are some of the key reasons why SMSF loans remain a popular choice throughout Australia.
Use property income to pay off the loan
One of the biggest advantages of an SMSF loan is that you can use income from your property to repay your debt. This essentially means that you can keep the investment separate from other interests you might have, allowing you to keep a better eye on returns in the long run.
Reduce your tax liability
In some cases, you might be able to claim any interest expenses on your loan as tax deductions by the SMSF. This could potentially reduce your tax liability, providing that this is done in accordance with the necessary tax rules and regulations.
Add value to retirement savings
Some people use SMSF loans as a means of boosting their retirement savings. This is achieved through borrowing within the fund and paying no tax on the capital growth on the assets. With negative gearing in place, you can also lower the effective tax rate considerably.
Acquire higher value property
Depending on how you gear your property investment, it is possible that you will be able to obtain real estate worth more than the SMSF. A financial expert should be able to talk this through and determine exactly what you need to do to make sure this is the case.
Secure your assets
All the assets within your SMSF are secured, meaning the lender does not have recourse to other assets should you ever default on your loan. This can be especially beneficial if you have a particularly diverse investment portfolio.