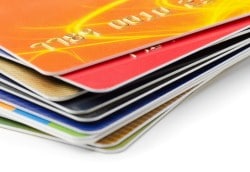 The process of managing and maintaining your finances can easily become overwhelming in day-to-day life. With so many things to consider and bills to pay, the odd payment can slip through the crack on occasion. However, something to keep in mind is the presence of a credit history. It can be the elephant in the room, particularly when it comes to applying for a loan. Fortunately, bad credit mortgages exist to help you get back on track.
You should still make an effort to improve your situation, and the first step is to understand where the problems lie. Here are some of the most common elements that can affect your credit rating.
Negative impact
Missed payments are some of the most common causes of credit impairment – and it's not just large, regular fees like your mortgage. If you have overlooked a mobile phone and internet bill, this can show up on your credit history. Your provider is typically obligated to tell you that the bill is overdue, but after a certain length of time – typically 60 days – it will be recorded as a default.
Conventional lenders are always on the look out for potential risk factors that could prevent you from servicing your home loan, so even asking to extend your line of credit can show up as a red flag. Using a substantial amount of your available credit is also a warning sign, particularly if the debts start to pile up.
Positive impact
Bear in mind that your credit history doesn't just exist to record your bad behaviour. It also shows that you are paying bills up front and on time, and that you haven't exhausted the balance on your credit card. For this reason, it's incredibly important to stay on top of your finances to get the report in working order. The sooner you start paying off those late payments, the better it is for your ability to secure a bad credit home loan.
Pay off the balance on your cards – and avoid taking out another. Many people make the mistake of shifting their debt around to reduce the balance on each card, but enquiring about another line of credit can undermine all your hard work.