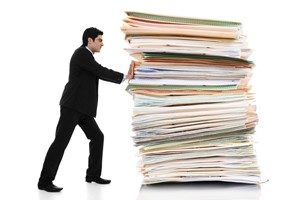 Your credit report is an integral part of any finance application.
To determine if you're fit to make the repayments on your home loan, lenders will take a thorough look at your credit history. You can then access this in the form of a credit report, which is like a blueprint of your financial history. It details all the times you've registered for finance, in addition to an account of all the times you've missed repayment dates.
Often, just a few blemishes on your file will be enough for many lenders to say no. If you find yourself in this situation, don't stress as there are other options available to you, like bad credit home loans. Despite this, it is still a good idea to understand just what circumstances can affect your credit rating – here are just a couple.
Can missed bill payments affect my score?
The short answer? Yes. The 1988 Privacy Act states that if the debt is over $150 and more than 150 days overdue, it can be marked as a fault on your report. Thus, it would make sense to get on top of any bill payments before meeting with your lender.
Is it bad to meet with a lot of mortgage lenders?
Every time that you go to see a credit provider, a mark will be left on your report. If you have a lot of stamps on your report, but no credit, it often means you have been declined multiple times. Be wary of enquiring with multiple lenders in a short time-period, as it will likely have a negative effect on your capacity to acquire a home loan.
What else can you do?
If you know that your credit report isn't the best, instead of damaging it further by seeing numerous lenders, come and see a mortgage broker from Redrock. We can take you through your options, including bad credit home loans, ensuring you get a great deal.