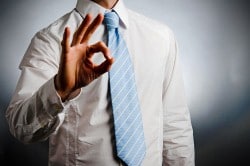 The 88th Annual Academy Awards came and went in a flash, with more disappointment for some, and expected successes for others. But what can the Oscars teach you about the importance of cash flow, and taking out a low doc loan?
Well, in terms of being prepared for your future and taking control of your finances by buying property, some of the nominations could prove to be very educational.
Putting control of finances back in your hands
Just as Tom Hanks needed to sort out Mark Rylance's documentation in Bridge of Spies, so too will you need to have the correct evidence of income when applying for a low doc home loan. However there is a difference when comparing to a bank loan in that you do not need to supply endless amounts of proof that you earn what you say, nor do you need to put your personal assets up as security.
Perfect for people with irregular income, or those who run their own businesses such as Michael Fassbender in Steve Jobs, Redrock requires only a letter from an accountant and self-certification.
And now is the time to strike in the property market of Sydney. Domain Group's House Price Report for the December Quarter 2015 states that although the median house price in the city rose by 14.8 per cent to $1,013,258, the final quarter of the year saw a 3.1 per cent drop, the first decrease since June 2012. Sylvester Stallone's nomination for Best Actor in a Supporting Role shows the effects of perseverance, and how you're never too late to make another move on the property ladder.
Low doc home loans could make you a winner
Matt Damon relied heavily on his expertise as a scientist to survive when he was stranded on Mars in The Martian, and for you to succeed on the property market, you'll be looking for a specialist in the mortgage broking arena. The team at Redrock are being lit up by a Spotlight (nominated for Best Directing).
There's no point in entering the epic battle for survival that Leonardo DiCaprio suffered in The Revenant and taking out a mortgage from a bank. Come out on top without needing to put up your family's hard-earned assets as security. Instead, take the easy route and talk to your Redrock mortgage broker about buying a property in Australia while the market is growing. Domain Group lists the median house price in the country as $723,163, growing by 10.2 per cent over the year.
Getting on board could just see you walk away with a smile.