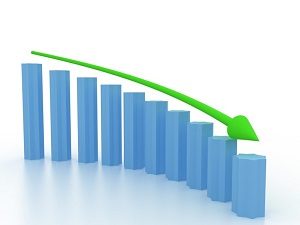 There's been much speculation about where the property market is heading, and when price growth in hot markets might finally abate. Self-employed home buyers and others who utilise low doc loans already deal with a good measure of uncertainty around cash flow and what not.
Solid evidence that the market has peaked would be music to some ears. With this in mind, Christmas might have just come early for these people.
A sign of things to come
For the first time in a long while, the country actually recorded an overall reduction in dwelling values. According to a December 1 CoreLogic RP Data release, the combined capital cities experienced a 1.5 per cent drop in dwelling values over November. This has been mainly driven by the easing key markets in Melbourne and Sydney. The cities experienced respective declines of 3.5 and 1.4 per cent in dwelling values over this period.
If you're taking out a low doc loan, this is great news. As prices begin to slowly slide back, it could present a golden opportunity to scoop up property at a better price that previously.
Could prices begin declining as the market makes its way around the cycle?
This is also in conjunction with the fact that interest rates by several major lenders have risen despite the cash rate remaining unchanged. This has been done through higher LVR (loan to valuation ratio) restrictions, which has caused these banks to raise rates – particularly those targeted at investors. With fewer home buyers able to purchase a property, it has evidently lead to cooling prices, which has been particularly important for searing markets like Sydney and Melbourne.
Cash rate on pause.
Furthermore, a December 1 media release by the Reserve Bank of Australia's Governor Glenn Stevens has revealed that it has yet again elected to keep the cash rate at 2 per cent. While this is technically a historic low, it will do no favours for borrowers in light of rising restrictions. This means that you should expect housing prices in these regions to continue easing as the market begins to stagnate around the peak of the cycle.
If prices continue to decline, housing affordability could begin returning to these regions. If you were previously discouraged by the high price point of housing, it could be a great time get back in the market. Be sure to have your low doc home loan sorted out before you do though!