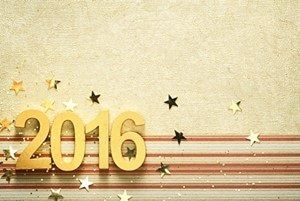 The mortgage brokering industry has had quite a year. The Mortgage and Finance Association of Australia (MFAA) reported on November 12 that brokers were now responsible for more than 50 per cent of all lending in the preceding quarter.
This comes from a report the MFAA commissioned, that was carried out by CoreLogic service 'comparator'. According to the study, 52.6 per cent of home loans in the September quarter of 2015 were issued through mortgage brokers.
It's a great result for our industry, and shows people are seeking variety in their mortgage offerings, from bad credit loans to self-employed lending. But what's ahead for 2016? Let's take a look at the forecast for the brokering industry, which will affect anyone going for low doc loans.After significant growth in the last few years, it looks like the brokering sector will slow down somewhat – but still keep growing. According to the IBIS World Mortgage Brokers in Australia report, annualised growth across the industry was at 4.1 per cent between 2010 and 2015.
Revenue grows, but so does competition
Of course, this was a period of extreme growth in certain property markets. As these slow down, it looks like the mortgage market will keep pace. Annualised growth for 2015-2020 is forecast to be 2.1 per cent. The biggest slices of the pie 2014-2015 went to New South Wales (32.7 per cent of revenue), Victoria (26.4 per cent) and Queensland (17.6 per cent).Overall, the mortgage industry has matured to a point where growth will be steady, but competition will increase too.
Buyers should secure low doc loans with their broker quickly to get one more item off their home buying checklist! Self-employed home loans and bad credit home loans are two offerings that you might consider.
Demand for 2016 looking good
Despite this competition, there's some good news waiting for mortgage brokers and people looking to buy property in 2016 Low interest rates have underpinned ongoing growth in the home loan market for some time now, and these look to remain stable as we move into the New Year.
In fact, Dr Harley Dale from the Housing Industry Association noted on December 1 that if the Reserve Bank makes any moves next year, it'll be a cut to the cash rate. Even though interest rates have gone up, that could be a catalyst for further drops in 2016.No matter what the new year brings, mortgage brokers will have an important role to play. The knowledge and offerings they can bring to Australians gives the gift of variety in a crowded market, which is the perfect Christmas gift for house hunters.