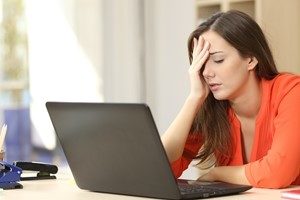 A lot of people don't fully understand why you might need professional mortgage and finance advice. After all, this is the age of the Internet. Anything an adviser knows you could surely find out yourself, right?
Not exactly. In today's market, everyone can benefit from having an expert help find the most suitable home loan. Utilising a professional adviser will save any buyer time, but there are certain groups that can benefit more from expert financial services than others.
You have bad credit
If you have bad credit, you'll have fewer loans available to you than other buyers. That's merely the reality when certain lenders don't want to work with so-called high risk clients. Work with a group that offers bad credit mortgages, so you don't have to waste your time.
Further, applying to lenders directly might exacerbate the problem. A rejected application for credit is a negative mark on your score, so let us shop around for you.
You're a new investor or first home buyer
Our job is twofold: to find you the right loan and to educate and advise. If you're a first time buyer or investor, you'll want to work with advisers who can help you understand the market. Not only will this save time and money, but it will offer you insights you can use when you want to refinance or buy your next property.
You're self employed
If you were self-employed, worked as a freelancer, or held a nontraditional job, it used to be nearly impossible to get a suitable mortgage. Today, low doc loans, allow you to get a mortgage regardless of whether you can provide tax returns or proof of income.
Not everyone offers low doc loans, however, so if you're self-employed, you'll want to work with advisers who have access to such mortgages. Low doc loans are often more expensive so it's a good idea to have an expert assist you in the negotiation process.
You want to refinance 
Refinancing – leaving your current home loan to take advantage of a better one – is a great way to free up cash, save on mortgage repayments or help you build equity in your home. Refinancing is tricky, however, because you're not only trying to secure a new loan, but to get out of your current one as well.
It's essential to have an expert help you understand the costs of terminating your home loan. Your mortgage might have termination fees or restrictions on prepayments, which might make refinancing costly.
When it comes to signing up for a new mortgage, expert advisers can help you look past things like low interest rates, which might seem appealing, but aren't always indicative of a good deal.
Think you could use a hand securing the right home loan? Reach out to our experienced financial advisers today.