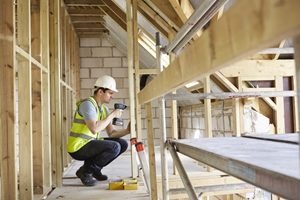 If you've ever applied for a home loan in the past, you'll probably be aware of the wide array of documents mortgage lenders typically need you to have on hand. While it can differ between home loan providers, the paperwork generally includes things like payslips and tax returns – in essence, the proof of income documents that a borrower earning a regular salary would be able to provide.
However, not all individuals have access to this stack of paperwork. With low doc loans, you don't need to tick off the long list of documents to prove your income. Here are just two categories of borrower who could be eligible for a low doc home loan.
Small business owner
If you operate your own business, you might struggle to get finance through conventional lenders. More often than not, owners of a budding business aren't able to supply financial statements or pay slips. Low doc self-employed home loans can have many advantages for this category of borrower, because you may only need to substantiate your income with a few pieces of paper.
Alongside the minimum deposit needed for the loan, self-employed people may only need a registered Australian Business Number, verified business activity statements or a signed letter from your accountant.
Contractors
Independent contractors or seasonal workers can also be eligible for low doc loans. Because these workers typically operate on short or fixed-term contracts, providing documents that reflect consistent income can be a challenge. This is where low doc loans enter the frame.
As with a self-employed borrowers, you might only need to supply a few key documents in your application. For instance, having your most recent employment contract on hand can help you verify your income.
What's more, many low doc loans come complete with the same features as a regular home loan, too, so you needn't feel restricted in your lending options – whatever your financial scenario.