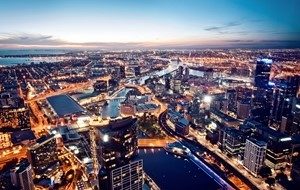 Property is becoming more expensive, and the growth in median dwelling values around the country shows no signs of slowing down. If you're in the market for a home in the near future, it might pay to move quickly, and strike before the market becomes even more expensive.
Redrock has a suitable mortgage option for your needs – a low doc loan. Our brokers can provide a quick approval service, so if you want to start seriously looking as soon as possible, we can help you to come up with a maximum figure.
How have the property markets around Australia been changing?
The current median dwelling value in Sydney is $1,093,580, or 18.41 per cent above where it was 12 months ago, according to the CoreLogic RP Data monthly indices to the end of February. Melbourne home-hunters aren't faring much better, with a median value of $882,750 in the city (a 13.11 per cent increase over the past year).
Buying a home in Australia's two largest cities is not cheap, and it's competitive. However, if you make a move soon, you could buy before home values rise even further, which could save you a lot of money. The current growth period in Australian property has been ongoing since June 2012, according to a CoreLogic media release from February 27. Since that time, Sydney home values have risen by 70.5 per cent, and Melbourne's by 52.1 per cent. The average across all capital cities is just 45.3 per cent.
Is the growth expected to continue?
Looking at Sydney and Melbourne particularly, some current hopefuls will want to buy as soon as possible – but other buyers are trying to do the same thing, with mortgage demand in the New South Wales and Victorian capitals at almost historic highs.
"While steps have been made to cool mortgage demand, particularly from investors in Sydney and Melbourne, the data points to the fact that demand remains unquestionably strong," said CoreLogic analyst Cameron Kusher.
"With interest rates remaining at close to historic lows, it is clear that further changes will be required in order to slow mortgage demand and dampen the increases in dwelling values being experienced in Sydney and Melbourne."
In order to snap up the home of your dreams, at an affordable price, you'll need to act before dwelling values rise further. For help getting an appropriate home loan, get in touch with Redrock today.